NIKE DUNK LOW "RACER BLUE"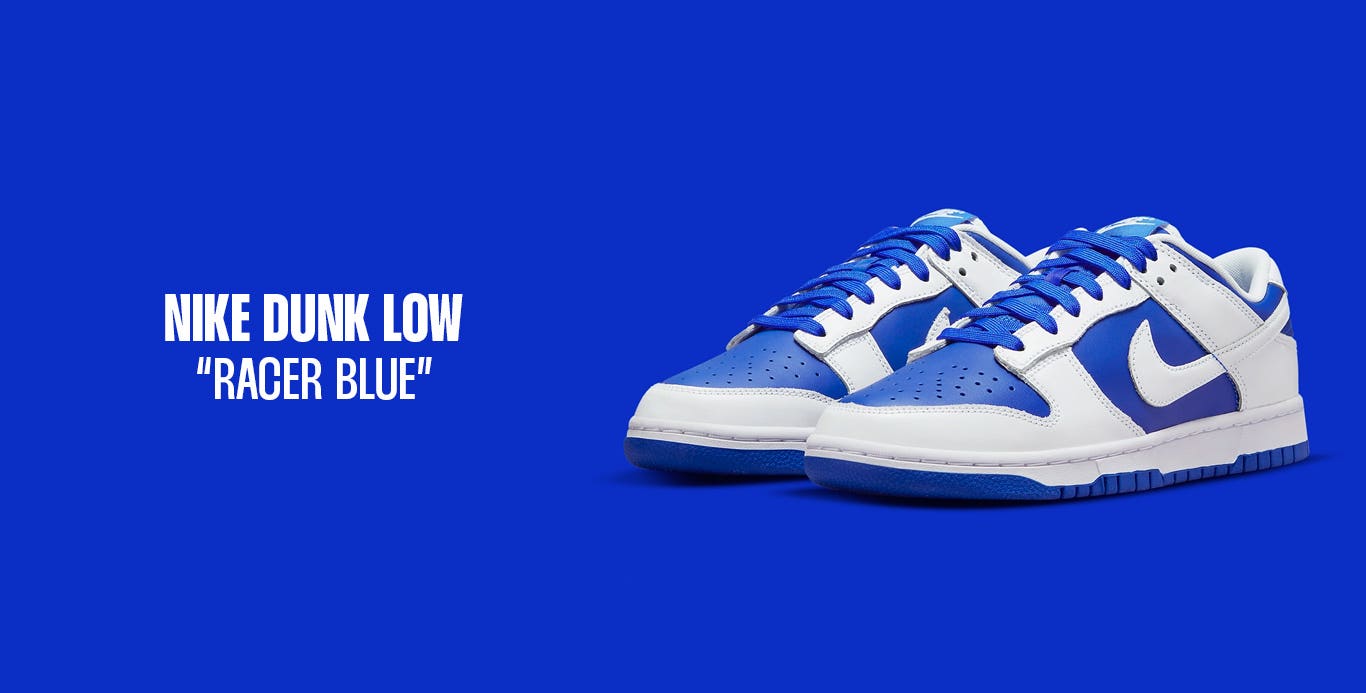 Nike can't quite escape the "BE TRUE TO YOUR SCHOOL" pack, often dressing the Dunk Low in the beloved two-toned palettes of Michigan, St. Johns, and, of course, Kentucky. And here, almost two years after their last homage, the brand is once again channeling their love for the Wildcats, albeit with a few additions and tweaks to the colorway.
Most notably, the blue itself appears a bit lighter than its 2020 counterpart, though at a glance it'd be difficult to discern. Underneath, the white leathers and matching laces are par for the course, as is the branding, whose text is either embroidered in a light thread or shaded similar to the overlays adjacent. Further distancing itself, the pair swaps out the neutral lining and back tongue with yet another instance of the lead cool tone.

Nike Dunk Low "Racer Blue" is available soon through online raffle on 24 June 2022.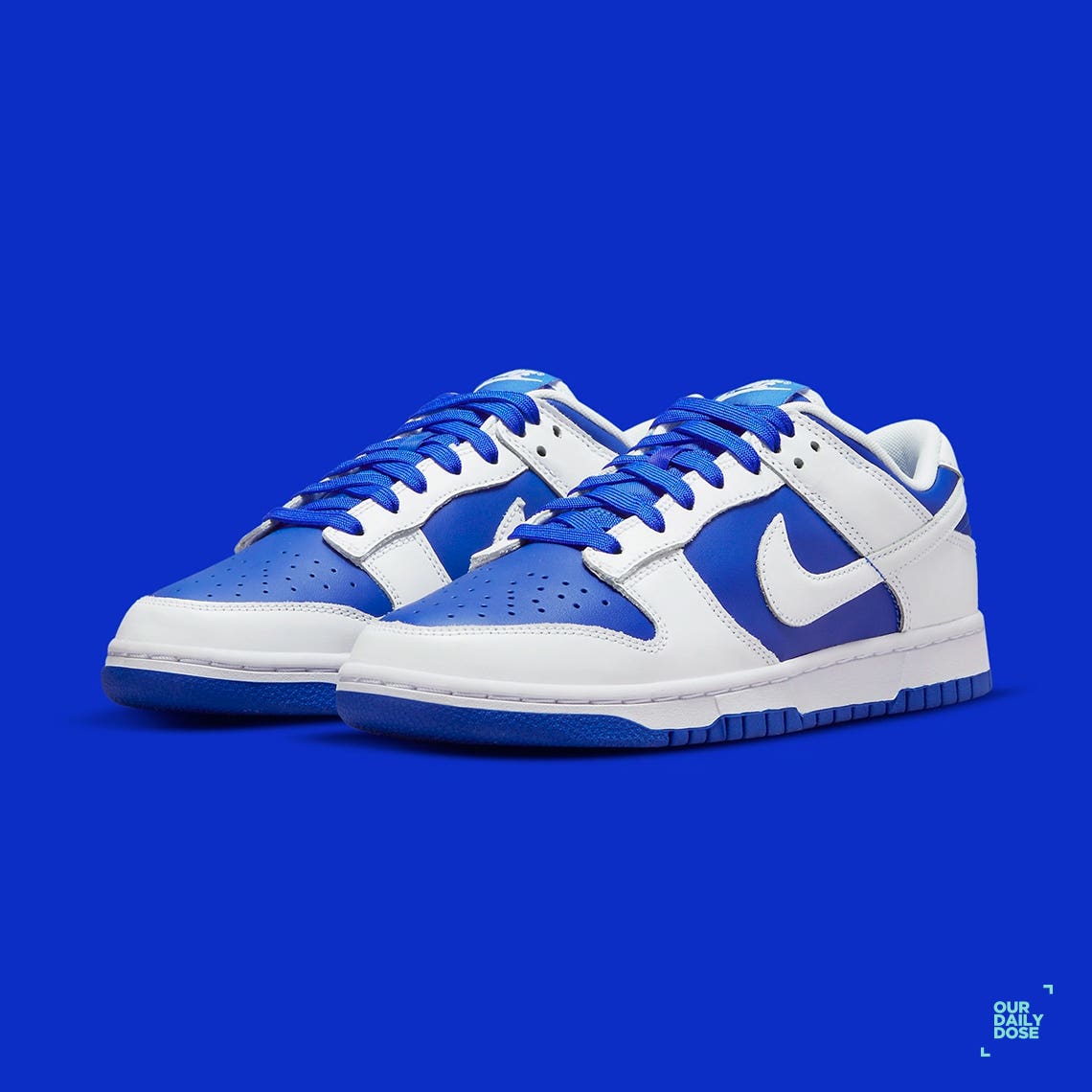 Nike Dunk Low "Racer Blue"
Size US 6 - US 12
IDR 1,429,000
Terms and conditions:
This is a virtual registration for a chance to buy the Nike Dunk Low "Racer Blue".
Virtual registration is open from 24 June 2022.
Complete the registration form and you will receive a confirmation in your email after completing the registration.
You can only register ONCE. Any double-entry will be disqualified.
Make sure to follow @ourdailydoseid and set your Instagram account to public.
Only limited slots available.
The winner will be contacted through email on 27 June 2022.
Make sure you input the correct and complete address. Submitted address is final and can not be changed.
The winners who didn't finish/complete the process will be blacklisted and not allowed to participate in the future raffle
Good luck!
#Kalauenggakdapatjanganmarah